Enter Email to be added
our email list
Obama'd Mixed Policy and Message on "Just War", January 27, 2010 Adil E. Shamoo,



OpEdNews

Original Content at http://www.opednews.com/articles/Obama-s-Mixed-Policy-and-M-by-Adil-Shamoo-100127-449.html
---
January 27, 2010
Obama's Mixed Policy and Message on "Just War"
By Adil Shamoo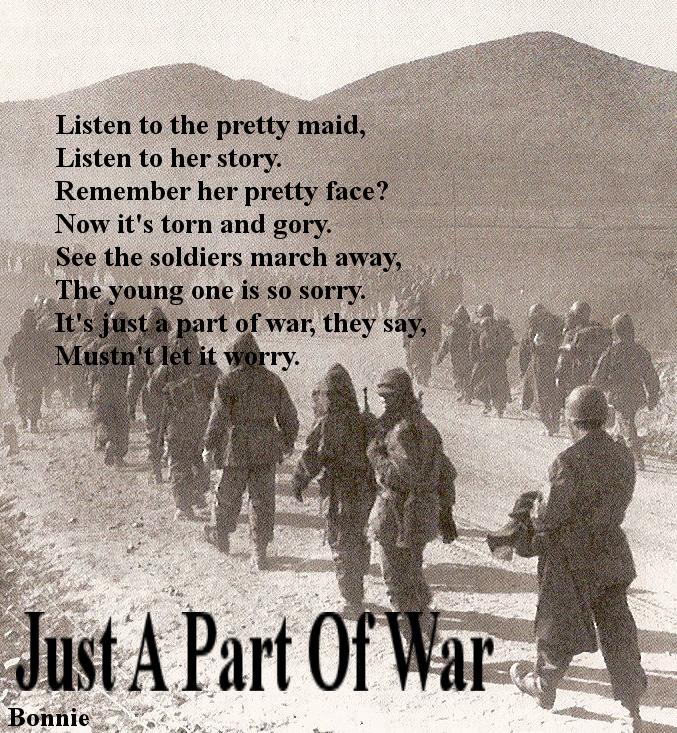 The President's iteration of the principles of a just war in his speech in Oslo, before accepting the Nobel Peace Prize, includes a heartening declaration. Consistent with the theories of just war, Mr. Obama declared that war should only be waged as a last resort and in self-defense, with proportionality and the avoidance of harm to civilians whenever possible.


Stating, "Evil does exist in the world. Non-violent movement could not have halted Hitler's armies," Mr. Obama used the Peace Prize forum to explain his reasons for continuing two wars. His just war doctrine is not a pacificist concept but rather a war concept. He reminded us that "this concept of just war" was "rarely observed". Mr. President, many voted for you for the exact purpose of changing the past evils of wars, in general, and specifically for changing the prevailing doctrine of the last administration by imposing our will on the world either by force or intimidation.
Does the President want a war not of a last resort, and not in self-defense? In the twenty-first century, this will be a serious backward step. Does the President want to violate the principle of proportionality? Does he want to continue the last administration's policy of disproportionality, where our enemy killed three thousand Americans and we will continue to kill ten times or a hundred times more of the enemy? What ratio of killings is enough? Is it vengeance or justice? Finally, does the President want to violate avoiding harm to civilians? This will be considered immoral, inhumane, and unacceptable by the civilized world.
The invasion of Iraq was illegal and immoral by any account. The continuation of an unjust war is abhorrent. Iraq, since the invasion, has suffered several hundred thousand deaths and nearly one million wounded. In Iraq, we still have 120,000 combat troops and another 100,000 contractors. By next summer, we will withdraw 50,000 troops and at the end of 2012, all combat troops will be withdrawn. No mention has been made of the status of remaining non-combat troops and contractors. No mention has been made of the status of the many covert operations maintaining a puppet regime (or at least a compliant regime) for decades to come.
In Obama's speech at West Point, he emphasized exit strategy and stated "that America has no intention in fighting an endless war in Afghanistan" our troop commitment in Afghanistan cannot be open-ended". Following the President's speech at West Point, the White House dispatched two top war councilors, Robert Gates, Secretary of Defense, and Hillary Clinton, Secretary of State. Making the rounds in their Sunday talk show appearances, they emphasized staying in Afghanistan for decades. On Meet the Press, Gates declared, "We will have 100,000 troops [in Afghanistan]. And they are not leaving in July 2011." Clinton said: "We're not talking about exit strategy or a drop-dead deadline". These are mixed messages on issues of war or peace.
The presence of foreign troops in Iraq, Afghanistan and other Muslim countries, engender hatred to America. In the President's brilliant and far-reaching speech in Cairo, he declared that Iraq will not become "a patron." He said: "No system of government can or should be imposed by one nation by any other." He continued that the "cycle of suspicion and discord must end". But, since the president's speech, there has been no change in policy.
If there are no fundamental changes in our foreign policy towards Arab and Muslim countries, we will continue to have terrorism, conflicts and wars with them for decades. Not only will the principles of "just war" be the casualty, but humanity as well.
Adil E. Shamoo, is a senior analyst for Foreign Policy In Focus and a professor at the University of Maryland School of Medicine. He writes on ethics and public policy. He can be reached: ashamoo@umaryland.edu or at: www.forwarorpeace.com
Articles
After Iraq, Climbing Out of the ....
Adil E. Shamoo
Apr 02, 2013


10-Year Anniversary Of The Iraq ....
Adil E. Shamoo
Mar 19, 2013


The Monitor/The Mark Bebawi show....
An interview with Adil E. Shamoo
Feb 18, 2013


morsi's last chance....
adil e. shamoo
Feb 11, 2013


Radio interview of Adil E. Shamo....
Adil E. Shamoo
Feb 11, 2013


Is Iraq on its Way to a Civil Wa....
Adil E. Shamoo
Feb 08, 2013


Discussion on US policy in Middl....
Interview with Adil E. Shamoo
Dec 11, 2012


Hitham's Tale....
Adil E. Shamoo
Nov 29, 2012


Petraeus Fell for the Wrong Reas....
Sheldon Richman
Nov 20, 2012


Interview on RT television on Is....
Adil E. Shamoo
Nov 15, 2012


The Looming Sunni-Shia Crisis....
Kelley Vlahos - Citing Adil E. Shamoo
Nov 09, 2012


Interview on the Presidential de....
Adil E. Shamoo
Oct 23, 2012


Romney on the Middle East: Obama....
Adil E. Shamoo
Oct 10, 2012


An interview with Adil E. Shamoo....
Adil E. Shamoo
Sep 25, 2012


No to War with Iran....
Adil E. Shamoo
Sep 18, 2012


Interview on the recent killing ....
Adil E. Shamoo
Sep 12, 2012


Equal Worth - When Humanity Will....
Adil E. Shamoo
Sep 01, 2012


The Marc Steiner Show....
Interview with Adil E. Shamoo on Syria
Aug 14, 2012


Sharks Bleeding Syria for its Ca....
Adil E. Shamoo
Aug 08, 2012


Who Makes Stuff Up, And Why They....
Adil E. Shamoo
Jul 31, 2012


Time to Turn the Page on Egypt....
Bonnie Bricker and Adil E. Shamoo
Jun 29, 2012


Egypt's Path Winds Toward Democr....
Bonnie Bricker and Adil E. Shamoo
May 30, 2012


Morals in the Age of One Superpo....
Adil E. Shamoo
May 09, 2012


Principled Intervention in Syria....
Adil E. Shamoo
May 01, 2012


Principled Intervention in Syria....
Adil E. Shamoo
Apr 27, 2012


In Iraq, occupation by another n....
Adil E. Shamoo
Feb 16, 2012


Syria's Revolution Will Succeed....
Adil E. Shamoo
Jan 13, 2012


Payback for paid revolution? Egy....
Interview with Adil E. Shamoo with RTTV (3rd segment)
Dec 29, 2011


Panel discussion on the United S....
Interview with Adil E. Shamoo with Marc Steiner Show
Dec 22, 2011


Arab Islamists Are Here to Stay....
Adil E. Shamoo
Dec 16, 2011


Doctors under fire amid 'Arab Sp....
Interview with Shamoo on WHYYY/NPR Philadelphia radio station
Nov 29, 2011


Egypt cabinet resigning after th....
Adil E. Shamoo (Interview with RTV)
Nov 21, 2011


An interview on Marc Steiner Sho....
Adi E. Shamoo
Nov 08, 2011


Bahrain's Courageous Doctors....
Adil E. Shamoo,
Nov 07, 2011


Is U.S. really leaving Iraq?....
Adil E. Shamoo and Bonnie Bricker
Oct 25, 2011


The Upcoming Palestinian Uprisin....
Adil E. Shamoo
Aug 23, 2011


U.S. needs to completely withdra....
Adil E. Shamoo and Bonnie Bricker
Jun 13, 2011


No Moral Consistency in Obama's ....
Bonnie Bricker and Adil E. Shamoo
Apr 08, 2011


Interview with Shamoo on Libya....
Adil Shamoo
Mar 24, 2011


An interview on WEAA/local NPR r....
Adil Shamoo
Mar 21, 2011


Shamoo Interview with Russian TV....
Shamoo
Mar 20, 2011


Strategic Dialogue: Intervene or....
Islam Qasem and Adil E. Shamoo
Mar 18, 2011


Humanitarian Intervention in Lib....
Adil E. Shamoo
Mar 16, 2011


NATO Emergency Talks in Brussel ....
Interview with Shamoo
Mar 11, 2011


Iraqi Protests Make Washington S....
Interview with Shamoo
Mar 08, 2011


Children of War....
Interview with Shamoo
Mar 07, 2011


Interview with Shamoo....
Libyan warplanes strike as rebels advance on capital
Mar 06, 2011


Libyan Migrants....
Interview with Shamoo
Mar 04, 2011


Interview with Adil Shamoo on Vo....
Adil E. Shamoo
Mar 02, 2011


Interview with Shamoo on Too lit....
Adil E. Shamoo
Mar 02, 2011


No to Military Intervention in L....
Adil E. Shamoo
Feb 25, 2011


Interview with Shamoo on RTTV....
Adil E. Shamoo
Feb 24, 2011


Is Egypt's New Military Leadersh....
Bonnie Bricker and Adil E. Shamoo
Feb 14, 2011


Washington's Support for Another....
Bonnie Bricker and Adil E. Shamoo
Feb 09, 2011


On the Wrong Side of History in ....
Adil E. Shamoo
Jan 31, 2011


The threat of bad science....
Adil E. Shamoo
Jan 11, 2011


Who Assassinated Iraqi Academics....
Adil E. Shamoo
Jan 06, 2011


If Israel Wants Peace.......
Adil E. Shamoo
Oct 25, 2010


WikiLeaks: U.S. Soldiers Left Wo....
Bonnie Bricker and Adil E. Shamoo
Oct 25, 2010


Major Advances Demand Moral Lead....
Adil E. Shamoo
Oct 06, 2010


Secrecy industry hits home....
Bonnie Bricker and Adil E. Shamoo
Jul 26, 2010


Are Foreign Lives of Equal Worth....
Adil E. Shamoo
Jun 16, 2010


Worst Fears May be Realized In I....
Bonnie Bricker and Adil E. Shamoo
May 25, 2010


Iraq's Baby Steps Toward Democra....
Adil E. Shamoo
Mar 30, 2010


Iraq Policy: D....
Bonnie Bricker and Adil E. Shamoo
Feb 05, 2010


Obama'd Mixed Policy and Message....
Adil E. Shamoo,
Jan 27, 2010


WHO HATES HAITI? The Iraqis Ough....
Michael Springmann
Jan 23, 2010


How Not to Fight Terrorism!....
Adil E. Shamoo
Jan 13, 2010


Mind-reading technology threaten....
ADIL E. SHAMOO
Jan 05, 2010


Nation-Building in Afghanistan....
Adil E. Shamoo
Nov 30, 2009


Next in Afghanistan: Learning Fr....
Adil E. Shamoo and Bonnie Bricker, November 24, 2009
Nov 24, 2009


Dear President Bush....
Andrew Sullivan
Oct 01, 2009


Israel killed Palestinians wavin....
Ilene R. Prusher
Aug 13, 2009


Tough Questions Nobody Wants to ....
MORTON ABRAMOWITZ
Aug 10, 2009


The Future of Iraq (FIG) Report ....
Future of Iraq Group
Aug 01, 2009


Iraq: Nightmare or New Democracy....
Adil E. Shamoo and Bonnie Bricker
Jul 24, 2009


A Just War....
Donald R. McClarey
Jul 01, 2009


A Global Public Health Policy Ba....
Shamoo, A. E. and Bricker, B. 2009.
Jun 17, 2009


Obama's Speech: Vexing Issues....
Adil E. Shamoo
Jun 10, 2009


How Not to Support Democracy in ....
Stephen Zunes
Jun 08, 2009


Breaking the Silence....
Soldiers' Testimonies from Operation Cast Lead, Gaza 2009
Jun 01, 2009


Israel's actions defended - GAZA....
Jordan Press
May 13, 2009


The Anti-War Dilemma: How To Pro....
Dawn Teo
May 11, 2009


Mother's Day Manifesto 2009....
Eileen Fleming
May 10, 2009


Martyrdom's Strategy: Suicide Bo....
Steve Niva
May 05, 2009


Obama's First 100 Days: Foreign ....
John Feffer, This article appears in Thirsting for Change: Obama's First 100 Days, a report published by the Institute for Policy Studies.
Apr 27, 2009


FPIF Senior Analysts, "Empire Ro....
Shamoo, A. E.
Mar 26, 2009


They Voted for One Iraq, The Bal....
Shamoo, A. E. and Bricker, B. 2009. Op-Ed
Feb 10, 2009


Ethics of Nation-Building and it....
Shamoo, A. E.
Dec 03, 2008


Obama's Top Three Foreign Policy....
Shamoo, A. E.
Nov 07, 2008


A bold step for US good will in ....
Shamoo, A. E.
Nov 04, 2008


"Georgia, Iraq, and Athenian Jus....
Shamoo, A. E. and Bonnie Bricker
Sep 09, 2008


"An Honorable Way Out of Iraq," ....
Shamoo, A. E.
Jun 20, 2008


"A Moral Burden on U.S. Soldiers....
Shamoo, A. E.
May 30, 2008


Freedom, Democracy, and Death in....
Shamoo, A. E.
Apr 08, 2008


Immoral: Ignoring the Routine Ki....
Shamoo, A. E. and Bricker, B
Apr 05, 2008


Progressives for Success in Iraq....
Shamoo, A. E.
Mar 12, 2008


The Enduring Trap in Iraq....
Shamoo, A. E.
Jan 21, 2008


Wining or Losing in Iraq....
Shamoo, A. E.
Dec 17, 2007


The Surgeon Fails in Iraq....
Shamoo, A. E.,
Nov 28, 2007


The Costs of War for Oil....
Bricker, B. and Shamoo, A. E.,
Oct 19, 2007


If You Want Peace in Iraq, Stop ....
Shamoo, A. E.
Sep 14, 2007


Who will cry for innocent Iraqis....
Shamoo, A. E. and Bricker, B.
Sep 05, 2007


America should leave Iraq, but f....
Shamoo, A. E.
Jul 16, 2007


Victory in Iraq?", ....
Shamoo, A. E. and Bricker, B.
Jun 21, 2007


The Destruction of Iraqi Healthc....
Shamoo, A. E.
May 31, 2007


The problem with building an emb....
Shamoo, A. E.
Mar 20, 2007


Iraqis in Despair....
Shamoo, A. E. and Bricker, B.
Mar 12, 2007


Corruption and Ethics: Number On....
Shamoo, A. E. and Bricker, B.
Nov 16, 2006


Sprouting from Inequity: The Roo....
Shamoo, A. E. and Bricker, B.
Oct 12, 2006


At War With Syria and Iran, the ....
Shamoo, A. E. and Bricker, B. 2006
Aug 10, 2006


Commentary: "Serious Harm By Res....
Shamoo, A. E. (Appeared in more than 15 newspapers worldwide)
May 06, 2006


Permanent U.S. Bases in Iraq are....
Shamoo, A. E.
Apr 16, 2006


Iraq and the Problem of Terroris....
Shamoo, A. E.
Jan 24, 2006


Can the Iraqi Insurgency be Neut....
Shamoo, A. E.
Nov 21, 2005


Looking for Peace in Iraq....
Shamoo, A. E.
Sep 16, 2005